An easy daily gratitude technnique: someone, something, yourself
This is an excerpt from our newsletter, The Fuel Better Newsletter. Interested in more content like this? Sign up to receive our emails! 
🙏🏽
A simple gratitude technique for your night routine
Over the years I've experimented a lot with night routines. Night journaling, meditating, teas, and wearing these somewhat ridiculous blue-blocking glasses: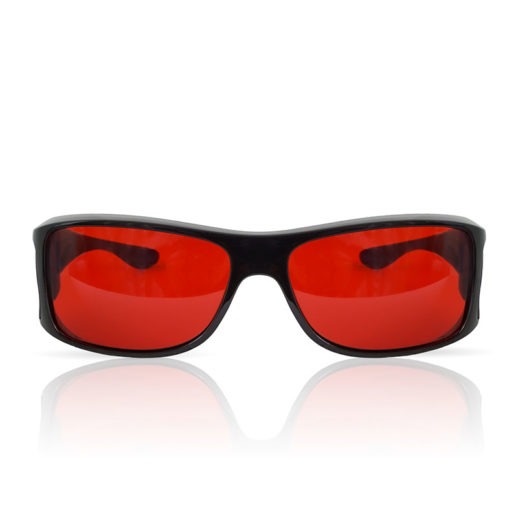 Today I'm sharing a really simple gratitude exercise that I like to do even when I'm too lazy to do anything else.
So, here's an easy way to practice gratitude and set yourself to wake up happier...
🙏 The Gratitude Technique  🙏
I can't recall exactly where I heard this technique...but, I just call it "someone, something, yourself". It's as simple as giving thanks / gratitude in each of those 3 categories.
It can take as little as 30-60 seconds. You can do this in your head while you're laying in bed, or write it down if you like.
🕺🏼 Someone  🧜🏾‍♀️
Start by giving thanks for someone in your life. This can be someone who you're grateful for that day, or in the past. It can even be someone who is challenging you. A family member, friend, co-worker, pet, or anyone at all.
🚲 Something  🍉
Then, move on to a
thing
. Maybe you want to be thankful for your bike (I am), your home, a plant, or Wonder Matcha (absolutely shameless plug).
Anything that comes to mind for you.
😌 Yourself 🤙🏽
Finally, focus on yourself. What is something about yourself you can be grateful for? A trait you possess, something you did that day, an accomplishment. 
For all three, while you're giving thanks really try to feel your gratitude strongly and develop that emotion in you for maximum benefits. Put a smile on your face. 
Hit me up if you give these a try! Would love to hear how it's going for you. Or have a recommendation for another technique? Shoot me an email back! 
Want more newsletters like this? Want to something different? Let me know, shoot me an email back (ezra@getpow.co). I'd love to hear from you!
Shop Pow
The cleanest, most effective, and tastiest functional beverages on the market.